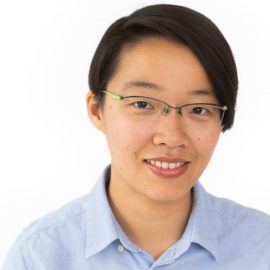 Winnie Wong
Canberra, Australia

Capital Chiropractic Centre

61A/35 Torrens Street, Braddon, Canberra, Australia
About
Dr. Winnie is a passionate Chiropractor who had spent years travelling the country working as an associate and locum, learning from multiple practitioners in multiple clinics with a wide variety of techniques.
On returning to Canberra, Dr. Winnie set up Capital Chiropractic Centre as a warm and welcoming space, with a patient-centered approach. Spending time to listen to patients'needs and customise care plan for each patient, while delivering effective chiropractic care to the Canberra Community. To help people out of pain as soon as possible and lead a healthy and optimal lifestyle.
Dr. Winnie's strength as a chiropractor is she understands what it is like to live life with constant pain and limitations. Knowing full well the frustration and stress it causes. As a teenager, she was diagnosed with a severe 36 degree scoliosis (twist) in her spine. This caused significant pain and limitations on a daily basis. It was not until Winnie discovered chiropractic that she began to see some light at the end of the tunnel. Chiropractic was the difference that allowed her to live without being in constant pain, despite her "special spine".
This has developed her chiropractic superpowers of her passion and dedication for helping people with excellent chiropractic care.
Dr. Winnie's passion for chiropractic and commitment to serving people was highlighted on a recent mission trip to India. Working with Hands On India, Winnie volunteered as one of a handful of chiropractors to travel to India to deliver chiropractic adjustments to people in need.
Now, Dr. Winnie has settled back here in Canberra, starting her practice Capital Chiropractic Centre, ready to fulfil her mission of helping people with high-quality chiropractic care.