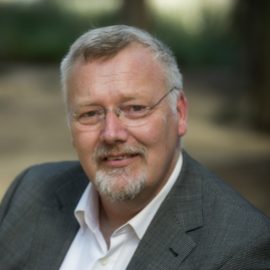 David Campbell
Canberra, Australia

Public Speaker, Internationally Certified Coach, DISC Consultant

Higgins, Canberra, Australia
About
David is an experienced Coach/Mentor, Speaker and Trainer. With Certification in DISC Behavioural Analysis Training and Consulting. Through years of business ownership and business coaching he has developed a unique way to help business owners focus on the aspects of their business that need tweaking.  This framework is called "Observations" and uses the analogy of a sailing ship to think into (not about) your business. He also makes unique timber Pens and is a Religious Marriage Celebrant. He currently works with both public and private sector organisations .
The business world today is one of constant change. Keeping up with that and staying on top of all the aspects of business can be a massive challenge.
David has developed and tested a framework that will not only get you focused on the right things at the right time, but help you to bring your team and customers on that grand adventure in business. From understanding the underlying culture and values of the organisation and individuals, through to plotting the course for your next opportunity, David will help you to become better at running your business and navigating your course.
David speaks at conferences, delivers training seminars & workshops and consultant to a range of leading organisations. David is passionate about you realising your potential and rediscovering the Freedom to Succeed.
As an independent John Maxwell certified Coach, David provides one on one, group and public speaking with a focus on motivational leadership and management. He brings over 20 years of experience as a Business owned and executive in both the public and private sectors and a further 20 years as a leader and manager (Officer) in the Royal Australian Navy. Using this experience coupled with certification in Behavioural Analysis as a trainer and consultant, He is ideally placed to work with you to grow and accelerate your business.
David is an Authorised Religious Marriage Celebrant. Having a background in defence, he has a particular eye for ceremony and making your day especially special.
Find a unique Executive gift for yourself or your Clients, Partners, Family and Friends. Ask about the custom order service. All timber items can be engraved for that personalised gift with the wow factor.